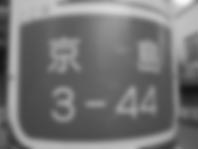 Street coordinates: Kyojima 3-44.
I've been to this wonderful walking course through old town Hikifune organized by Keio university last year, but when I came back this time, everything was closed, no artworks, no artists around.

Still Hikifune is a very interesting area to visit. It very much lacks hectic and speed of inner Tokyo, yet is more lively and populated than Minami Senju.

[ Map ] of my walking course on Sun., Oct. 26.